Today, I want to talk to you about my favorite types of socks, pocket squares, and tie bars, three accessories that I believe every man should have at least one of (definitely way more than one for socks). First let's start with socks. I don't intend to talk about plain black socks or athletic white socks because I want to showcase socks that can help step up your style game a notch. Though there's nothing wrong with white or black socks, there is certainly a loss of creativity with them.
Anyway, I've said it time and time again, but I'm a huge fan of bold colored socks. They can be solid in color, like below:
or they can be patterned. We're talking stripes, argyle, dots, etc.
The main thing is that you have to find socks that work well with the rest of the colors in your outfit. When I wear a blue shirt, I like to have my socks have a hint of blue in it somewhere. Or if my tie is red, I like my socks to have some red in it.
If you're really daring, and every other part of your outfit is impeccable, you can also just follow this rule:
Next, pocket squares. I think a pocket square is a wonderful accessory to help you bring out the most of your style knowledge. Pocket squares add a little pizzazz to boring or conservative outfits, and can make a plain navy or charcoal suit stand out in a sea of other navy or charcoal suits.
When it comes to picking out a pocket square, I must admit that it really depends on the situation. You want to coordinate your pocket square with the rest of your outfit, and make sure that it works seamlessly overall. Linen/cotton is a good fabric for more casual outings, while silk is good for formal situations.
I highly recommend getting at least a clean white pocket square first, as that will be your most used. It's classic, easy, and versatile.
After you've gotten that one, venture out into other patterns and colors. Blues, pinks, greys, and creams are good if you want to play it safe, while purples, greens, and reds work to help make a statement. Here's an example of a pocket square I like: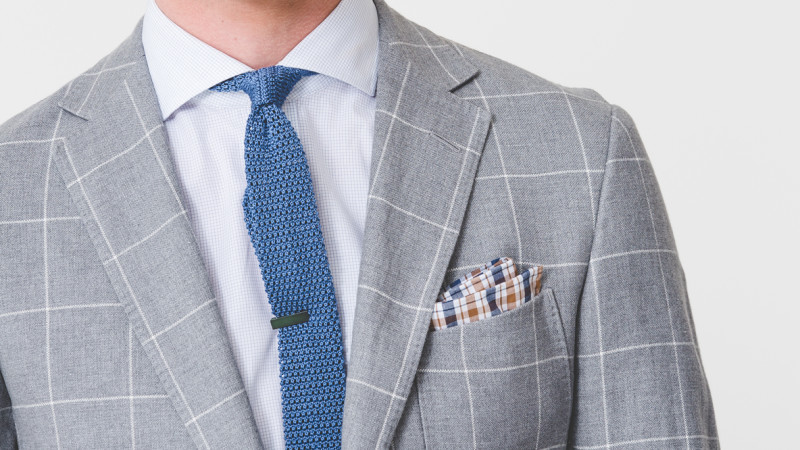 Lastly, tie bars (or tie clips). To be truthful, I don't necessarily think a tie bar is an accessory that you should have a ton of. I personally have two, but think that I might have one too many. Now, I've seen some really cool tie clips out there, and perhaps it's an accessory you can collect, but to me, the only tie clip you'll ever need is a simple plain silver 1 inch (or 1.5 inch) tie clip, kind of like what you see below.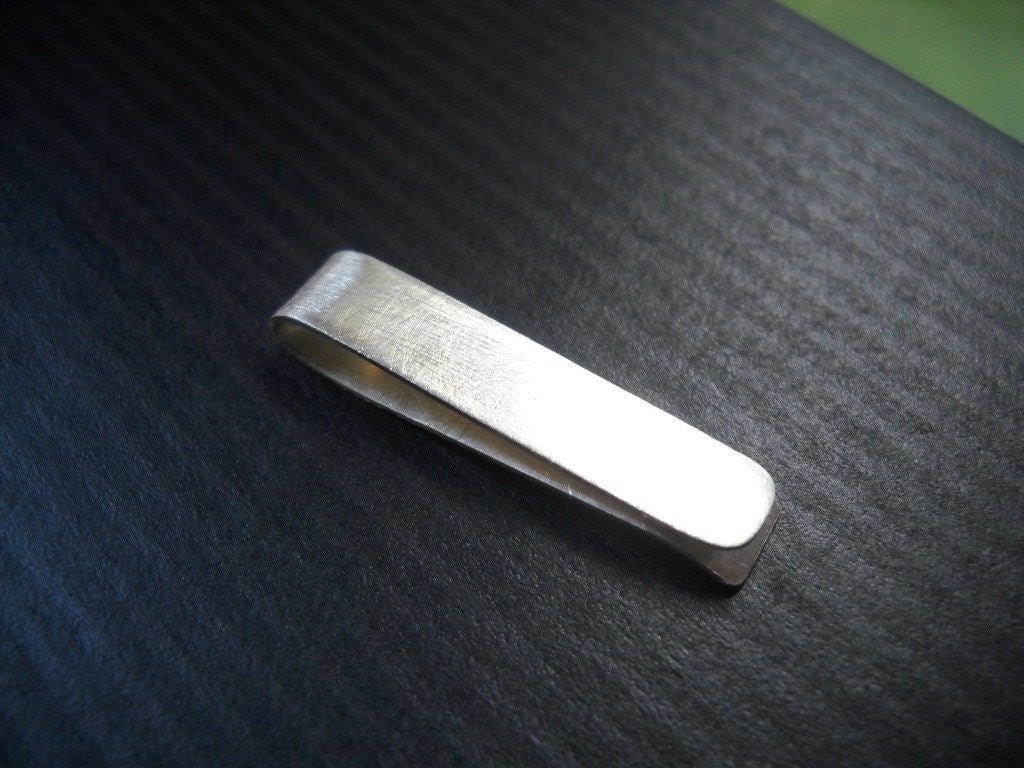 So there you have it, my preferences for socks, pocket squares, and tie bars. Watch out for the next three accessories soon!