It's wishlist time. I've started to buy clothing again so there are a ton of fall/winter items on my list that I've been drooling over. Also, the fact that it's getting pretty cold in San Francisco (oh what a wimp I've become...), means that most of these items are actually relevant again. For anyone who has mounds of cash just sitting around, please feel free to buy me any of the pieces below:
There is something so incredibly classy about topcoats. They are wonderful complements to a formal or semi-formal getup, and keep you really warm and toasty. I own a topcoat already, but have been thinking about upgrading, since topcoats are very much investment pieces. I came across this one from John Varvatos on the Nordstrom website recently, and really liked the simple design. Can't really attest for the quality just yet, but I may visit the store to see if they have one on the rack to try on. Will report back.
Hey and if you're doubtful about getting a topcoat, if anything, Don Draper wears them.
Bloomingdale's Ribbed Knit Beanie
One of my buddies recently showed me his Prada knit cap, and I was thoroughly impressed with how it looked. It was charcoal in color, made with very fine wool, and extremely simple in design, like the above picture. I checked online to see how much the thing cost, and unfortunately, it was priced at over $200.
I'm all about buying quality but $200 for a hat was quite a stretch for me so I found a suitable substitute at Bloomingdales and am contemplating picking it up. I mean they say the head is where you hold the most heat, so I have to keep that heat in during the colder months, am I right?
I cheated a bit on this one as I've recently bought a similar model to this particular jacket due to a sale.
To be honest, I used to be kind of against puffer jackets, and still am to some extent, but some of the models that Moncler has been releasing have really caught my eye. You retain the warmth of a puffer jacket, but the fit doesn't make you look like a marshmallow, and the attention to detail is just fantastic.
There are a couple downsides though. First, I live in SF, so it rarely gets cold enough to wear this thing. These jackets don't just keep you warm, they make you melt inside if it's not cold enough outside. Second, Moncler is outrageous with pricing. The cheapest models are barely sub-$1K, and the more expensive ones are ludicrously expensive.
Ralph Lauren Merino Wool Sweater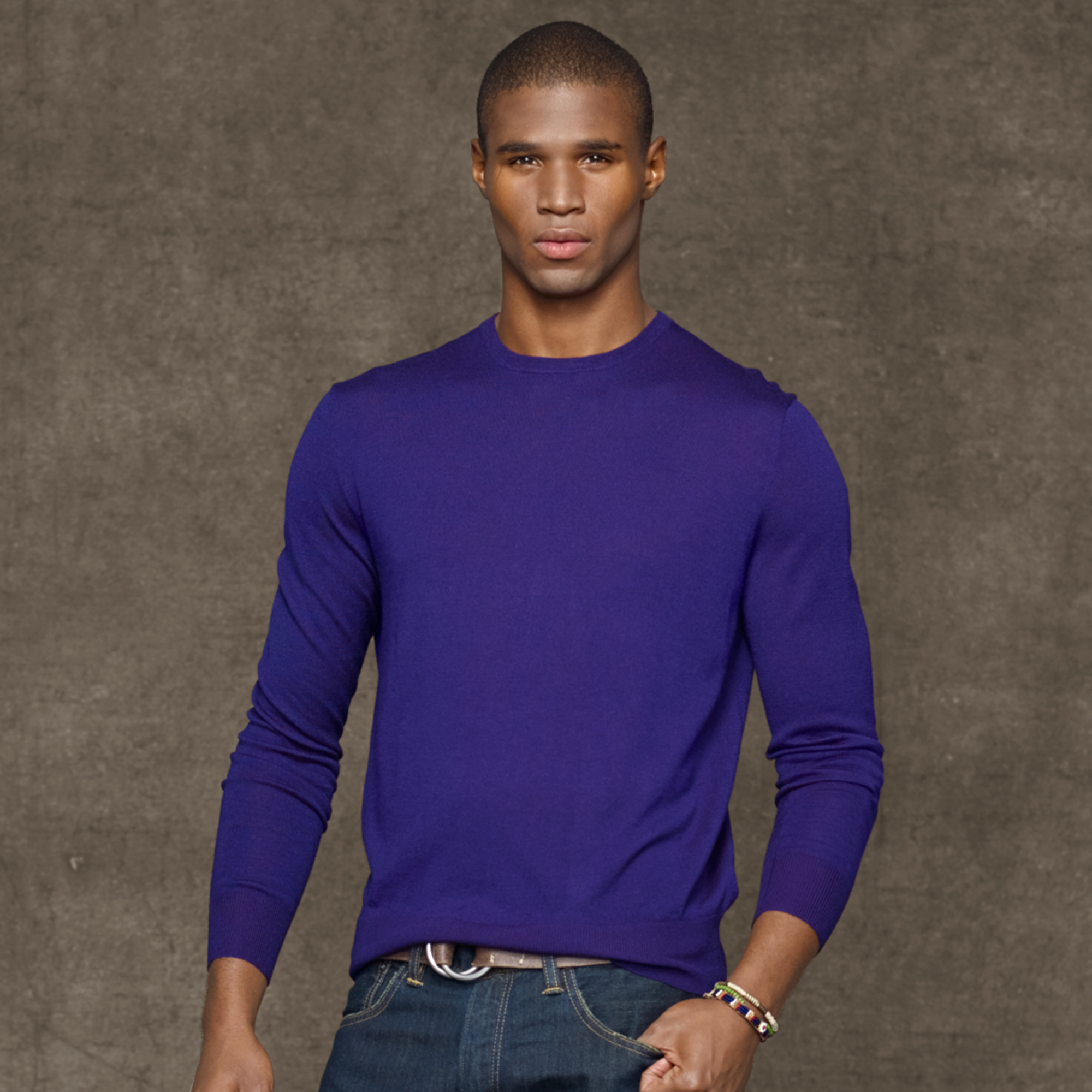 I tried one of these Polo Ralph Lauren sweaters on last week at Bloomingdales, and absolutely loved the feel and look of it. Not only did it fit snug to my body, but the colors were beautifully vibrant, and there was no annoying polo logo on the front. Again, the only thing stopping me was the price, as each one of these is $125. The sweater is actually quite thin, so it made me wonder if this was something worth investing in.
I may still end up getting it, but it will hurt the wallet.
So there is my wish list this November. God, do I love fall/winter for menswear.