So Christmas is coming soon and people are shopping off the hook. As a result, new and shiny things are starting to catch my eye, and it's no good for my crying wallet. Here's my wish list for December.
Filson is my favorite company for durable men's bags/luggage. They make bullet-proof products that are meant to last, and I mean it. Each of their products employs a lifetime warranty, so once you get one, you're set. Also, remember how I told you all that I have a weakness for tweed in an old blog post? Well, Filson has taken advantage of my weakness and released this sexy Harris Tweed version of their uber popular 257 style bag.
This thing is perfect as a daily commuter bag for those who carry a laptop, books, and other large items on a daily basis. Unfortunately, I already own the original 257 myself, so it would be quite a waste to get the above, although I can't say I wasn't tempted.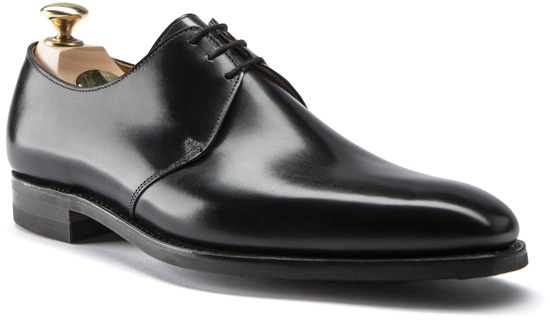 This shoe is amazing. To me, it embodies exquisite craftsmanship and timeless design, two characteristics that are always welcome in my book.
Also, there's more. Not only is this shoe made by one of my favorite shoemakers, Crockett & Jones, but it was also worn by one of my favorite film icons, James Bond, in the movie Skyfall. I'm not going to say anything more about this shoe because it's out of my price range, and the pain of that reality is lame.
I am currently living in gloomy San Francisco without an umbrella. Crazy? Yes. Stupid? Yes.
After being hit by one too many rain storms this past week, I have made a rather obvious decision to buy myself an umbrella, and no one is better in this business than Davek. Like Filson above, Davek also offers a lifetime warranty on all of their umbrellas. That, to me, is ridiculous since I've personally broken too many umbrellas to keep track. Clearly this indicates that Davek knows what they are doing, so I'm sold. I have quite an itch to get their all-black Davek Solo... too bad it's pretty expensive ($99) for just an umbrella.
Rag & Bone Shawl Collared Cardigan
Okay, so I'm cheating a bit here. I already ordered this one (and it's on its way), so it should technically be out of my wishlist, but I thought I would still put it up here. Recently, Target and Neiman Marcus did a collaboration event where they brought together 24 high-fashion designers (think Thom Browne, Marc Jacobs, and Oscar de la Renta) to create 50 unique holiday items at relatively inexpensive prices. Genius idea. Among all the items, there were only a few targeted towards men, but thankfully, this beautiful cardigan was one of them.
Rag & Bone is actually a company I'm quite a fan of, and I love shawl collared cardigans, so this one was a no-brainer for me. I'll let you know all about it another time, but go and get yourself one if you're in need of a nice sweater for winter.
So there you have it! To all of you who also have Christmas wishlists, let me know what items are on your mind; I'm curious to know!