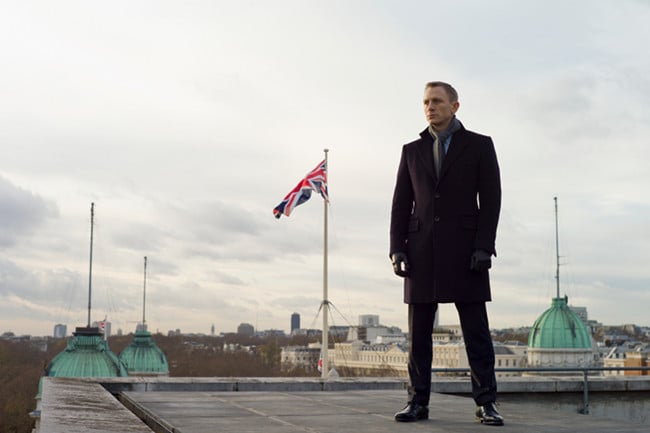 As I'm sure you know, people shop differently. Some write a very particular list of items that need to be bought, and stick precisely to that list. Others just get in the mood to shop for anything, and when the price is right, they pull the trigger, spontaneously adding one more piece to their sartorial arsenal.
Me, I'm a mixture of both of those camps. I like to go out to the stores with a pretty specific objective in mind, yet am (slightly) open to any temptations that may come my way. Hey, when the price and fit is right, sometimes it's a no-brainer.
However, the thing I want to talk about today is a situation when the price is not quite right. You know, that $1100 black leather jacket that you see out the corner of your eye at Nordstrom. Or those pair of $289.99 selvedge jeans at your local clothier that fit absolutely perfectly. You know you want it, but the retail price just hurts to even look at.
Well, I've been in situations like that more than a handful of times, and it doesn't feel good. Frankly, I'd like to get what I want, when I want it. But let's be real, money matters, and a big fat hole in the wallet might not be worth that perfect pair of jeans.
So what do you do when you're in such a pickle? Do you try to find a more economically viable alternative and run with that? Or perhaps you just try to forget about it and move on, regardless of that daily nagging that occurs in the back of your head.
Well I don't know the right answer, and I'm sure it depends on your personality, but I can tell you what works for me. If there is a piece of clothing that I've been eying for quite some time, and by quite some time, I mean at least a month, then I find that pulling the trigger is absolutely worth it. No substitute will satisfy.
You see, there's usually a pretty good reason why a piece of clothing will continue to stay on your mind for that long. It obviously means it fits perfectly, has the exact look you've been searching for, or is just incredibly you. Before, I used to ignore that feeling and just find another piece that would do the job, but not get me 100% of the way there. Usually, I ended up never wearing the piece, throwing it away, or wearing it with less and less satisfaction each time I put it on (since I knew it wasn't the piece I actually wanted).
If the price isn't quite right for a particular item, I pass the first time. I just move on, and usually, within a couple days, I've forgotten entirely about what I was eying in the first place. But every blue moon, there is that one dress shirt, or one pair of shoes that I keep making an excuse to see. It leads me to wasting a ton of time searching for deals on the internet, or visiting the store to check it out again,
Does this mean you should blow your entire paycheck on a jacket? No. Keep it within reason. However, if it's above your price threshold by just a bit, just pull the trigger and get it. You'll likely be satisfied far more than buying an alternative. Plus, with return policies as they are today, if you aren't satisfied, you can always return it.