Ever since starting Simpler Man, I've forced myself to be more observant of street style and the attire of others around me. It's astounding how much you can learn about style just from being a little more aware of your surroundings. I started recognizing brands that people were wearing, styles and fits that were more common than others, and trends that were gaining traction in the city. Even the details became noticeable to me, like what color palettes people preferred, or what accessories they took out of their pockets to check the time, unlock the door, or pay the bill.
So today, my wish list is all about these said accessories. Items that I've coveted after seeing them on friends, colleagues, or random people across the street. Here you go:
Apolis Transit Issue Key Chain
Source: Apolis
I usually use a caribeaner to keep my keys in one place. It does the job, looks fine, and is pretty inexpensive. However, I saw one of my friends wearing this keychain from Apolis a couple months ago, and have wanted one ever since. You place it on your belt loop, tuck the keys into your back pocket, and go on your merry way, occasionally getting glances from people like me who wonder where to get one for myself. I may pull the trigger on this soon, but it is also $38 just for a small piece of leather and metal (though likely high quality).
Source: Taylor Ware
I've always been a fan of decreasing the bulk in my pockets. That's why I opted for a smaller wallet, a slimmer phone, and keychains that hang off of my belt loop. Well, a couple months ago, one of my buddies got this Taylor money clip, and I immediately wanted one for myself. Not only is it slim and hefty (since it's made out of titanium) but it also comes with a pick holder, which I think is the ultimate cherry on top. I play guitar from time to time, so it would actually be pretty handy. The only thing stopping me from getting it is the price... $200.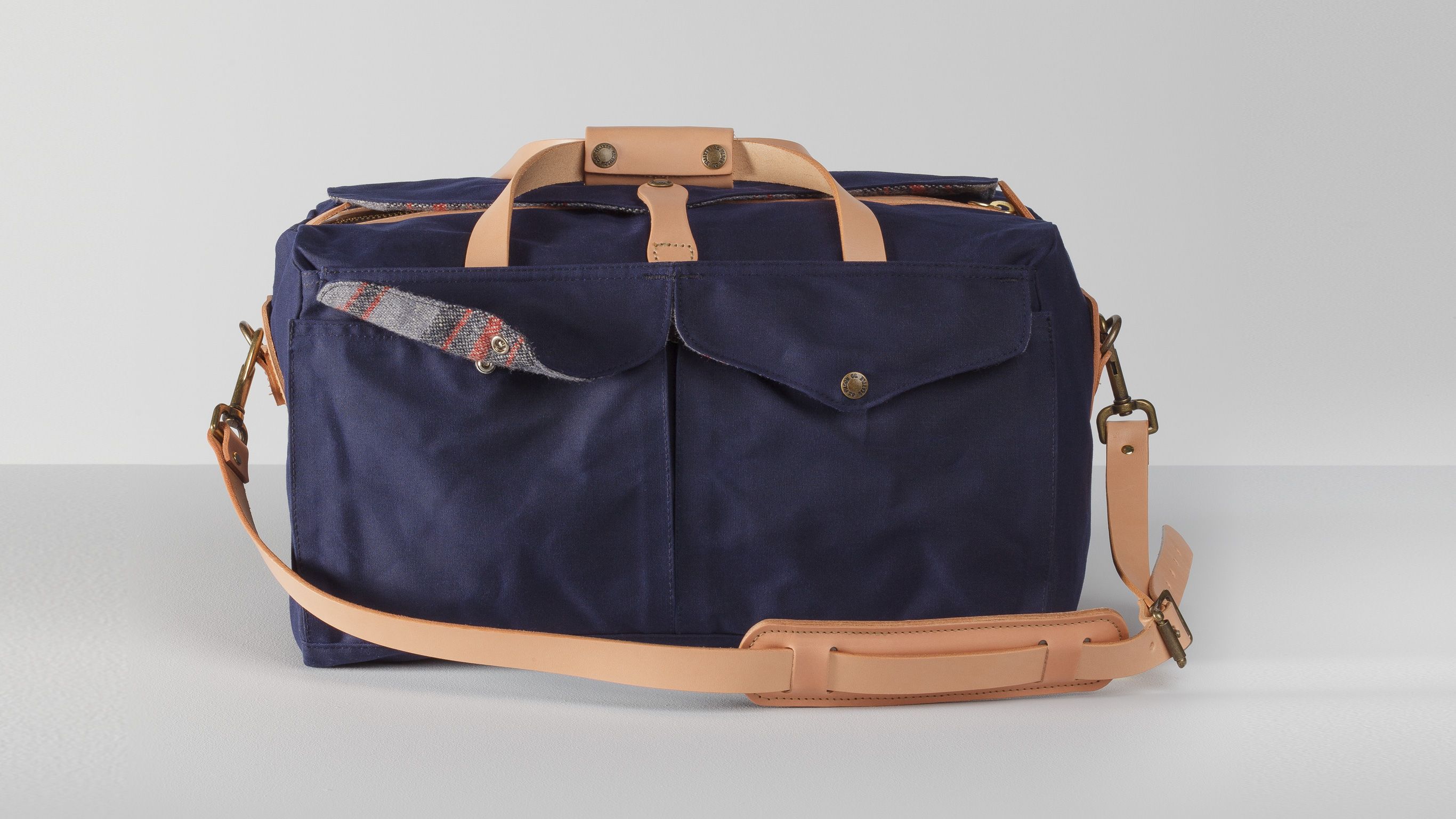 Source: Levi's
I love Levi's, I love Filson, and I love duffle bags. Three birds with one stone? Yes. I currently don't have a high quality duffle bag for weekend trips, and this particular bag has been on my eye for quite some time. I saw a guy at the airport sporting one, and immediately knew I had to have one for myself at some point. I love the tan/navy combo, the tweed detailing, and the Filson guarantee that backs it. Been a little trigger shy on it, but who knows what's in store.
There you go, my March Wish List. One thing I've learned while posting these wish lists up is that they never quite seem to end.