That time to discuss my wish list once again. What am I interested in this time? Well, let's just say I currently have a couple holes in my closet, and am in dire need to fill them. Most of all, I need myself the most basic of basics... a solid navy suit. Either way, here's my wish list, the second time around:
Ralph Lauren Black Label V-Neck Sweater
Some reason this sweater has been on my mind for the past several weeks. I visited a Barneys up in Seattle and saw this bad boy and it's so BASIC but the color and material really hypnotize me. Cashmere v neck sweaters are a classic piece, deserving of real estate in every man's wardrobe. The fact that purple is one of my favorite colors and that this one is by Ralph Lauren Black Label just ties the knot. Too bad the price is a bit ridiculous to me.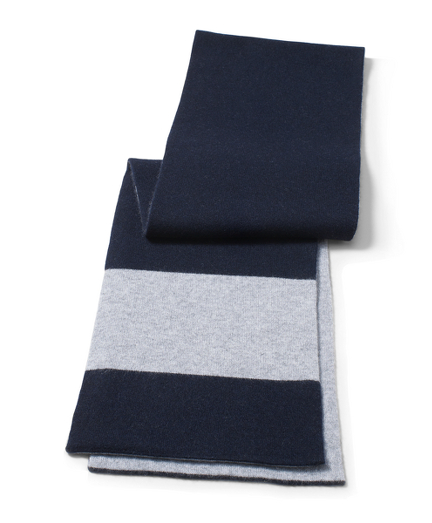 I'm really close to just pulling the trigger on this piece. The scarf is a basic design, but I really like the grey and navy combo. It's also by one of my favorite designers, on sale, and 100% cashmere. Perfect in time for fall. Gotta think hard about this one...
Red Wing Brogue Ranger Wingtip Boot
I'm in need of a pair of black boots. They go well with so much and are almost essential when pairing with a black leather jacket. These ones by Red Wing (who I think makes great quality boots) are nice because they not only have the construction I'm looking for, but also stand out with some unique detailing. The little bit of brown doesn't distract from the black boot itself, but allows the boot to be a bit more versatile when pairing with browns.
Suitsupply is an interesting company that specializes in made-to-measure suits (but sells off the rack as well) that you can buy online or in select stores in the country (NYC and DC I think). They are European in origin, but I visited their NYC shop a couple weeks ago, and unfortunately they didn't have any in my size to try on. However, I could definitely tell the quality was excellent for the price you pay. Canvassed construction, prices starting at $400, and great designs? Call me in. I'm interested in one of these Jort suits, or the Washington style if I'm feeling a bit Harvey Specter-ish.
So there it is! My expensive and ever-changing wish-list. I'm on a hunt to save money in the next couple months, making these items even harder to look at.