I don't have an unlimited stream of cash coming out of my faucet, so one of my favorite things to do is create wishlists and drool over things I can't get. That sounds really sad, now that I verbalize it. Here's my recent wishlist, in case you were interested. New Balance 1400 for J. Crew
I think New Balance has a home run on their hands with these J Crew collab sneakers. I'm not much a fan of New Balance, but this shoe changes my opinion drastically. This is one of the few running-inspired sneakers that I would say works well with chinos and a casual button down shirt, not just dry fit shirts and shorts. The suede-like texture gives it a hint of class, but it still remains very casual and "I don't care"-like, which is always good.
Thom Browne Oxford Button Down Shirt
I'm a huge fan of Thom Browne Oxford Cloth Button Down shirts. The size 1 fits my body just right, and the material he uses feels like a million bucks against my skin. I particularly like this shirt's design because green and blue are my favorite colors, and they're crossing each other very creatively, especially on the collar. I'd wear this with a pair of dark wash jeans and maybe a navy trench or peacoat to match the blue on the shirt.
Burberry London Cashmere & Wool Peacoat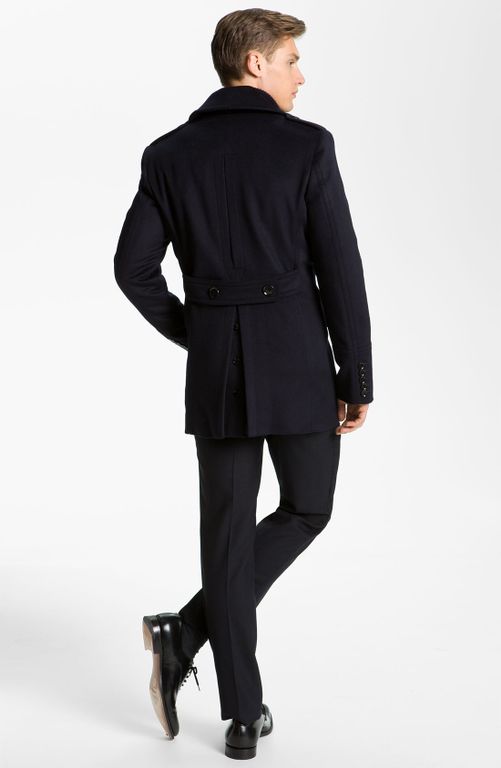 I'm in dire need of a peacoat, since I gave away my last one (it was too big on me). It's the ultimate winter coat, and can work with just about any outfit, outside of workout clothes. Since peacoats are classic, and never really go out of style, it's worth spending the extra money on one you love. Burberry is my choice here, and I'm tempted. I think they do the back of this jacket especially well. The belt and vent flap = pure class.
Ermenegildo Zegna Formal Jacket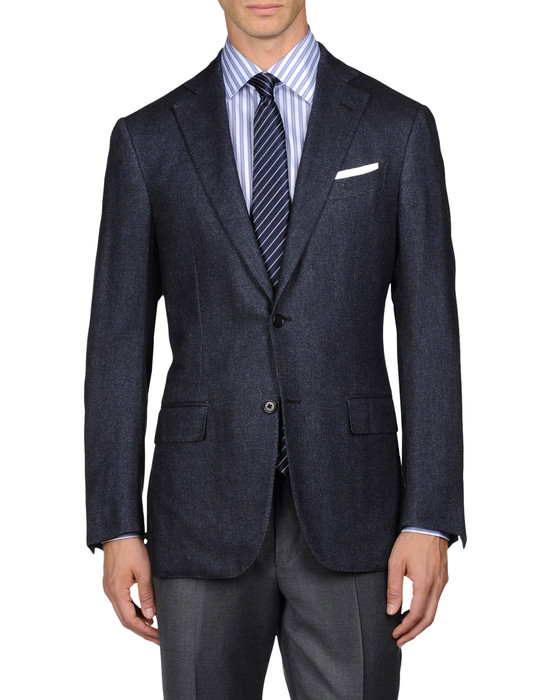 What a classy jacket. I'm a big fan of Ermenegildo Zegna, and have always loved their suits and jackets. This particular jacket is a favorite of mine due to its unique texture.  It has silk shimmer but still remains quite subtle and classic thanks to the cashmere. Lapels are a nice width and the silhouette is slim... too bad it has an astronomical price tag. Well, there's my envy list for today. If only high fashion didn't cost so much money right? Cheers!